COTA SA E-NEWSLETTER
18 OCTOBER 2022
From the Acting Chief Executive, Miranda Starke


Thank you to the 150 older South Australians who attended our event Ageing: It's time to re-write the rules on 30 September. You insights at events such as this allow us better direct our policy and advocacy work and inform government on the changing needs of older South Australians. Your next opportunity to engage with us will be at our AGM. Details are below. I would love to see you there!
COTA SA ANNUAL GENERAL MEETING 2022
We invite you to attend COTA SA's 2022 Annual General Meeting.
This year our Guest Speaker will be the Hon Chris Picton MP, Minister for Health and Wellbeing.

DATE: Monday 14 November 2022
TIME: Registration from 1:30pm for start at 2:00pm sharp, concluding at 3:00pm
WHERE: Parkview Room, Adelaide Pavilion, corner of South Terrace and Peacock Road, Adelaide
BOOKINGS ESSENTIAL: RSVP to events@cotasa.org.au or contact COTA SA Reception on 08 8232 0422 by COB Monday 7th November 2022.

Adelaide City Council parking is available on the grounds of the venue, subject to availability. Registered attendees will be provided with a complimentary parking permit to display in their vehicle for the duration of the AGM.
INTERNATIONAL DAY OF OLDER PERSONS
On 30 September more than 150 South Australians aged 50 + came together for COTA SA's Ageing: It's time to rewrite the rules event to celebrate the United Nations International Day of Older Persons.

International Day of Older Persons is an opportunity to celebrate the important and valuable contributions that older people make in our community, as well as highlighting the issues faced by us all as we grow older.
Our inaugural event in 2021 was all about 'owning our age' and this year we focussed on the challenges of ageism, with a call to 'rewrite the rules on ageing'.
In the lead up to the event we asked older South Australians, via a survey, which positive words they would use to describe getting older. We heard words such as freedom, experience, joyous, enlightening, healthy and active.
The challenges of growing older were also highlighted through the survey, with words such as invisibility, pain, ill health, loneliness, uncertainty, and financial insecurity.
Discussions on the day highlighted that there are many rules for ageing that are standing in our way, for example…

Older people:
· Should dress for their age and not to be mutton dressed as lamb
· Can't learn new skills
· Shouldn't be promoted in the workplace
· Are doddery and silly
· Are frail and infirm
· Are a burden on society
· Have nothing to contribute to society
· Shouldn't speak up.
We have worked hard to achieve longer and healthier lives but despite this, the stereotypes, assumptions and stigmas of older age that don't fit with our modern reality, still remain. We will use the data gathered at the event to write new rules for ageing and tell the story of what it's like to grow older in 2022 and beyond.
Watch this space — more insights to follow!
We warmly thank our sponsors without their support this event would not have been possible.
Supporting Partners: ECH & Resthaven
Event Sponsors: City of Adelaide, Caring Futures Institute - Flinders University, Hender Consulting, Office for Ageing Well and Seniors Card.
OUR INFLUENCERS HELP IN FIRST DESIGN STAGES OF PLANNED RETIREMENT LIVING SITE


In the first week of October, The Plug-in conducted three focus groups with older South Australians to better understand their needs for retirement living.
Working in partnership with our client, a leading provider of retirement living accommodation in South Australia, and collaborating with our Influencer community, The Plug-in is assisting in the development of a new planned site in the North-East of Adelaide.
Focus group participants engaged in discussions about what is important to them about their housing and community; what considerations they have in making decisions for downsizing or moving into retirement living; and what would they need from where they live as their health and physical mobility may change.
We had a lovely time with our participants and gained important insights into how those aged over 65 years are considering making their next move. Thank you again to those who took part!
Our team is now in the process of working through the feedback and thoughts that were provided across the three focus groups to develop a report of findings and recommendations for our client.
Would you like to be involved in design of products, services and solutions for older South Australians? If you would like to become a Plug-In Influencer, you can register your details to be notified of our upcoming projects through our sign-up page here. If you have research that you would like to conduct with people over 50, please contact us for more information through our contact page here.
FLEURIEU NEIGHBOURHOOD NETWORK
The Fleurieu Neighbourhood Network is a member based program run by and for older people living in the Southern Fleurieu Peninsula

STROLLIN ON THE RIVER
Come and join this weekly slow walking group designed to be accessible to all levels of fitness including people using walking aids. The first walk will be on:
WHEN: Wednesday 19 October, 10.30am
WHERE: Leaving from Goolwa Regatta Sailing Club walking along a beautiful stretch of the river and return to the Sailing Club to share a cuppa.

BOOK CLUB
WHEN: Tuesday 25 October, 10-11:30am
WHERE: Community Room Victor Harbor Library.
BOOK: "Sing you home" by Jodi Picoult
It is available in multiple formats including large print, eprint, eAudio, and CD.
WILLS, POWER OF ATTORNEY & ADVANCE CARE DIRECTIVES
Two information sessions are being held in Goolwa and Victor Harbor with Community Justice Services SA. These practical sessions cover information about wills, power of attorney and advance care directives and why it is so important to have them!
WHEN: Friday 28 October
MORNING SESSION: 10-11:30am Goolwa Regatta Yacht Club - 112 Barrage Rd Goolwa.
AFTERNOON SESSION: 2-3:30pm Carrickalinga House - Torrens St Victor Harbor.


For more information or to register your interest on any of these activities, please email: Jill Mitchell jmitchell@cotasa.org.au or phone 08 8232 0422 or Country Callers 1800 182 324.
SFL VISITS THE VIETNAMESE WOMEN'S ASSOCIATION
It was indeed a pleasure to deliver a presentation about Strength for Life to a group of Vietnamese Seniors at their weekly get together at Ingle Farm Recreation Centre.
We were thrilled that Henry Nguyen, one of COTA SA's Strength for Life Fitness Professionals was able to come along to the session and introduce himself to the community members; after a short talk about his involvement in the Strength for Life Program he led the women in a gentle warm up session to music. It was a wonderful morning.
Thank you so much to Nga Dang, Business Manager at the Vietnamese Women's Association and Henry Nguyen for enabling this to happen!
---
CALD SOUTHERN LEADERS MEETING


It was a great opportunity to work in collaboration with The City of Marion in planning an excellent network meeting at the new Mitchell Park Sports and Community Centre for a group of 17 CALD leaders and workers in the Southern metropolitan area.
It was excellent to hear about the specific activities of various agencies, promote the Strength for Life Program and explore opportunities for collaboration. Many thanks to Suscha Benson, Intercultural Officer at the City of Marion for hosting the meeting!


---
SA AQUATIC & LEISURE CENTRE

SA Aquatic and Leisure Centre is a Tier 2 site and they're offering a range of free events to SFL participants only!
Join the Walking Group on the first Sunday of every month which finishes with a free coffee at the Esplanade Hotel.
Participants have recently enjoyed a free come-and-try social bowls session and pool party, and everyone is looking forward to a subsidised Christmas themed lunch.
Charles says "Kathryn is the best instructor, I just loves her sessions. I attend the Centre with my wife Helen who participates in the aqua classes too."
Contact the Centre on 08 8198 0137 and speak to Kathryn to join Strength for Life or pop in to 443 Morphett Road, Oaklands Park.
---
JOIN COTA SA AT ADELAIDE PRIDE MARCH

For the first time COTA SA will have a presence with our Rainbow Hub banner at the march this year and we would love to see staff, families, supporters, volunteers, members and others join in – whether you identify as LGBTI+ or not.

WEAR: A black shirt with a scarf coloured from the Rainbow
WHEN: Saturday 5 November, 5.30pm for 6.30pm
WHERE: Wauwi / Light Square, marching to Tarntanyangga / Victoria Square
JOINING US? Please RSVP to events@cotasa.org.au or ring COTA SA on 08 8232 0422
---
FEAST 2022 HIGHLIGHTS

With the FEAST Festival running throughout November we encourage readers to search the FEAST Directory to view the wealth of offerings available. We are especially looking forward to:
---
RAINBOW HUB MONTHLY LUNCH

A monthly lunch for members of the LGBTI community aged 50+
WHEN: Noon - 1.30pm Thursday 27 October; 24 November, 29 December
WHERE: Treasury 1860, 144 King William Street, Adelaide
BOOKINGS ESSENTIAL: By the week before email events@cotasa.org.au or call 08 8232 0422.
---
RAINBOW HORIZONS PROJECT UPDATE
A co-design workshop was held in August following focus groups with LGBTI+ community members, providers and other stakeholders.
The Trial Model Group are now meeting September until December to build and trial an intergenerational LGBTI 'compassionate community' model that supports end-of-life care, planning and dying. Download the project flyer here for more info and to spread the word.
A virtual exhibition Imagining Ageing Futures brings together LGBTQ+ multicultural people to reflect on their experiences and imaginations of ageing in Australia. The website features participant photographs and words from Rainbow Horizons Trial Model Group member Jin Chen's PhD project, click here to view.
---
SILVER RAINBOW COMMUNITY OF PRACTICE

THE IMPORTANCE OF MANAGING HORMONES LONG TERM
- In conversation with Dr Ana McCarthy
Dr Ana McCarthy, Endocrinologist, Norwood Specialist Clinic, will be in conversation with Pat Pearson of COTA SA's Silver Rainbow Team. Dr. McCarthy is passionate about transgender health care. She will share her experience of working with transgender and intersex patients and outline the major issues they face, including the importance of maintaining hormone regimes over their lifespan, if required. Discussion and afternoon tea will follow.
WHEN: Tuesday 1 November, 3:00 - 4:30pm
WHERE: In.Studio + Café, 268 Pirie Street, Adelaide
RSVP ESSENTIAL: Via events@cotasa.org.au or ring 08 8232 042 or to join by Zoom.
Download the flyer for this event here. Please share with your networks.


---
THE AMSTERDAM RAINBOW DRESS IN AUSTRALIA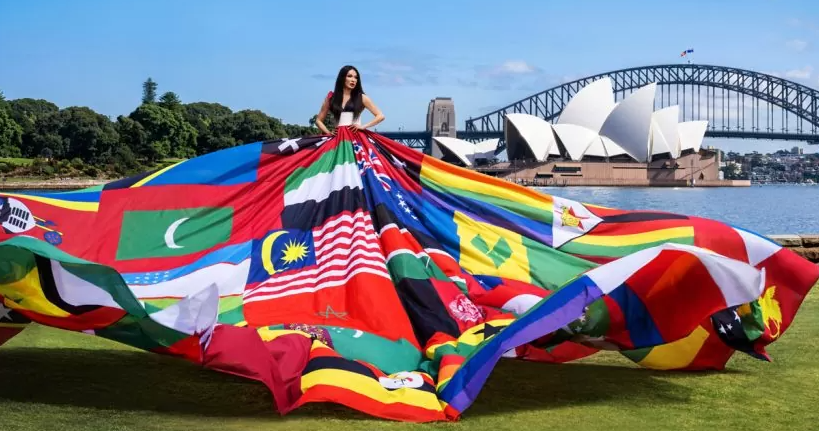 The monumental Amsterdam Rainbow Dress artwork (click here to learn more) has made its first visit to Australia to shine a light on human rights issues affecting the global LGBTQIA+ community. Created in the Netherlands, the dress is made from the national flags of the 71 countries where it is still illegal to be LGBTQI+ on penalty of imprisonment, torture or death.

IN REGIONAL SOUTH AUSTRALIA
Don't struggle to understand My Aged Care alone, whether it is for you or a loved one. The system can be overwhelming and confusing but don't give up... you might be missing out on services that could improve your quality of life or assist you in staying in your own home longer.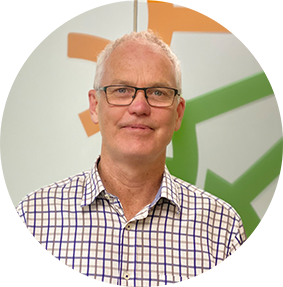 John Moran is here to help and can guide you through getting started with My Aged Care and other aged care support services, which might be available to you. John helps people living in regional SA over the phone, and other members of our Let's Talk Aged Care team can assist those living in Metropolitan SA.
Call today on free call 1800 182 324.

CLIMATE CHANGE GROUP
Our Climate Change Group is passionate about the actions that individuals can take, big or small, that helps to care for the planet. One of these actions is finding reliable sources of information that are balanced and easy to understand. Our Climate Change Group members will share the information sources about climate change that they find useful with the hope that you will find it useful too!
Keep up to date with our Climate Change Group through our website here.
Interview with CCG Member Andrew McNaughton

Information Source: "Just Have A Think" YouTube channel

What is it
This channel delivers a short and concise 10 – 15 minute discussions on developing technologies that will likely help our civilisation in the 21st Century. Topics that have been discussed include Solid State Batteries, Solar Panel films, Wind Power, Stabilising Power Grids, Fossil Free Steel and many more. The presenter covers these well researched technical topics in plain English, providing links to relevant authoritative sources, and focusses on the potential solutions that will help decarbonise our world.


Format
Short 10 – 15 minute video presentation on YouTube (free)
Who is the author
Dave Borlace is a UK Citizen, born 1969 and with a BSc in Technology from the Open University in the UK. He has had a 30 year career in People and Project Management.
Why do I like it
1. I learn so much about the emerging technologies that will help decarbonise our world!

2. David's subjects are very topical, researched well, then presented in a relaxed way that is easy for non-technical people like me to understand.
3. There are no Ads, sponsors, and he has no vested interest in the material delivered.
4. It gives me some hope that emerging technologies will help mitigate the effects of climate change.
THE GHAN AND BUGLE RANGES
8 Day Rail Holiday – Kununurra to Adelaide

Kununurra * Darwin * Katherine * Alice Springs * Cobber Pedy * Adelaide

Explore the beautiful Kimberly by air, land and cruise before visiting Darwin. Travel aboard the longer Ghan Expedition train journey with an extra day on board, a full day in Coober Pedy and a longer visit to Alice Springs.
Tour highlights include, spectacular scenery while cruising on the Ord River, the Bungle Bungles by air and land, a jumping crocs cruise, a cruise along the picturesque Nitmiluk Gorge in Katherine, relaxing in your own private Gold Cabin and more.


2

June, 5

June and 30

June 2023 departures.



From $8,500pp twin share, from Adelaide.




Single supplement available.


Prices include flights from your selected city to connect with your holiday as required

.
CALL NOW to find out more and reserve your place 1300 896 282
FATAL FIVE - SPEEDING
Speeding is one of the major causes of death and serious injury on South Australian roads. The higher the speed of a vehicle the greater the risk of a crash happening and the severity of injuries likely to be sustained.
The faster a vehicle travels, the more distance it covers over a period of time, meaning there is less chance to react to a hazard that may appear ahead. For a fit and alert driver, in good driving conditions, at 60 km/h it takes about 1.5 seconds or 12 metres for you to realise that you have to brake and at least another 20 metres to stop. At higher speeds, the distance will be even greater.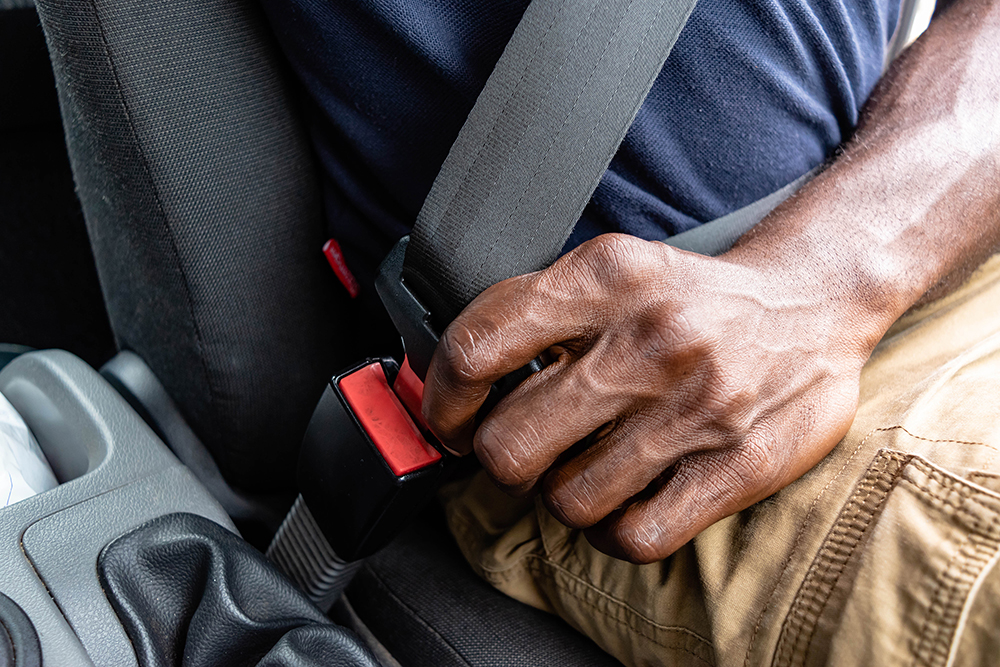 The law in South Australia says the maximum default speed limit is 50km/h in a built-up area and 100km/h outside built up areas. Unless a road sign or a licence condition indicates otherwise, these are the maximum speeds permitted on a road.
Drivers should always:
• stay within the speed limit
• drive to weather, traffic and road conditions
• leave greater gaps between the vehicle in front when travelling at high speeds.
For more information on SAPOL's Road Safety Centre programs and resources click here.
COMMUNITY ENGAGEMENT OPPORTUNITIES
Nutrition for Ageing in Place
A team of researchers at Flinders University are wanting to study how to prioritise the quality of nutrition for those receiving home aged care packages.
Click here to take part in this study. Deadline to apply Monday 21 November 2022.
---
Activity in Hospital Project
Help researchers design a guideline and recommendations to safely move more during a hospital stay.
Click here to take part in this study. Deadline to apply is Monday 14 November 2022.
Pilgrim Circle of Friends invites you to join us for the 2022 historical comedy-drama film Mrs Harris goes to Paris, starring Lesley Manville, Ada Harris and Isabelle Huppert. It is the third film adaptation of the 1958 novel Mrs. 'Arris Goes to Paris by Paul Gallico.
LET US KNOW HOW WE ARE DOING...
At COTA SA we always welcome your feedback so we can improve our services to you.
If there's something you'd like us to know, please tell us using the button below.
COTA SA acknowledges the Kaurna people of the Adelaide Plains as the traditional custodians of the land our headquarters occupy. We also acknowledge all Aboriginal nations throughout South Australia. We honour Aboriginal peoples' continuing connection to Country and recognise that their sovereignty was never ceded. We pay our respects to Elders past, present and emerging and extend that respect to all Aboriginal people.
POSTAL ADDRESS
PO BOX 7024, Hutt Street SA 5000
STREET ADDRESS
Kaurna Country Level 1/85 Hutt St, Adelaide SA 5000
www.cotasa.org.au
ABN 28 426 218 58