COTA SA E-NEWSLETTER
27 SEPTEMBER 2022
WELCOME
From the Acting Chief Executive, Miranda Starke

I am delighted to be Acting Chief Executive of COTA SA, leading our team as we fight ageism, amplify the diverse voices of older South Australians and deliver excellent services and programs for, with and by older people.

I've been with COTA SA for almost four years, looking after our Programs, Admin and Operations in my capacity as General Manager.

This is an organisation I love being part of and I'm enjoying this new opportunity to become more actively involved in our policy and advocacy work. Thank you to all of our volunteers, supporters and stakeholders who have already welcomed me to this role. I look forward to working with all of you to keep the momentum going over the busy months ahead.

Congratulations to those lucky enough to secure a ticket to our International Day of Older Persons event on 30 September. We have been thrilled to see your enthusiasm for our annual flagship event. This year we plan to "re-write the rules on ageing" through a discussion sparked by our panellists: Maggie Beer, Polly Sumner-Dodd and Keith Conlon. If you missed out this time, we hope you'll still contribute your thoughts on ageing by completing our survey. We'll be sharing video footage and outcomes from the forum in future e-news editions.
Planning further ahead, COTA SA's President, Anne Edwards and I hope to see you at our Annual General Meeting on 14 November where Minister Chris Picton will be our guest speaker. Our AGM is another chance to engage in discussion about what it means to age well. By coming along and sharing your views and experiences, you help COTA SA, as the peak body for older South Australians, to remain focused on the issues that matter most to you. Click

here

to RSVP.
FLEURIEU NEIGHBOURHOOD NETWORK
The Fleurieu Neighbourhood Network is a member based program run by and for older people living in the Southern Fleurieu Peninsula

EVENTS COMING UP

BOOK CLUB
WHEN: Tuesday 25 October, 10-11:30am
WHERE: Community Room Victor Harbor Library.
BOOK: "Sing you home" by Jodi Picoult
It is available in multiple formats including large print, eprint, eAudio, and CD.
STROLLIN ON THE RIVER
Come and join this weekly slow walking group designed to be accessible to all levels of fitness including people using walking aids. The first walk will be on:
WHEN: Wednesday 19 October, 10.30am
WHERE: Leaving from Goolwa Regatta Sailing Club walking along a beautiful stretch of the river and return to the Sailing Club to share a cuppa.
PORT ELLIOT SHOW
Come and say hello to the FNN at The Pt Elliott show.
It's a great day out for all the family, so come along and meet us and find out all about the network and all the activities we have planned.
WHEN: Saturday 8 October 9am – 5pm and & Sunday 9 October 9am – 4pm
WHERE: Port Elliott Showgrounds, Cameron St


WILLS, POWER OF ATTORNEY & ADVANCE CARE DIRECTIVES
Two information sessions are being held in Goolwa and Victor Harbor with Community Justice Services SA. These practical sessions cover information about, wills, power of attorney and advance care directives and why it is so important to have them!
WHEN: Friday 28 October,
TIME: Morning Goolwa. Afternoon Victor Harbor. Times TBC
WHERE: Venues are to be confirmed.


For more information or register your interest on any of these activities, please email: Jill Mitchell jmitchell@cotasa.org.au or phone 08 8232 0422 or Country Callers 1800 182 324.
AGED CARE DIRECTIVE REVIEWS
SA Health have been working on a revised version of the existing Advance Care Directive form and DIY Kit, a legally recognised document that provides direction about your wishes, preferences and instructions for future health care.
As part of their public consultation process, SA Health engaged The Plug-in to undertake research with older South Australians. In June 2022 we ran three (3) focus groups with 20 participants aged 50+ to understand the readability and usability of the revised form and guide.
RETIREMENT LIVING: TAKE PART IN FOCUS GROUPS TO DESIGN A NEW COMMUNITY.

The Plug-in, would like to invite you to take part in our newest research project to assist in the development of a new retirement community in the North-East suburbs of Adelaide. Before development starts, we want to hear from you!

If you are aged 65+ and living independently in the community within 10km of Klemzig, we want your feedback on what you want from retirement living. What should housing look like? What facilities should be available? What you would want to access in the local area?
What's involved?
We are currently looking for 8-10 people to take part in focus groups up to 1.5 hours in length. These groups will take place in North-East Adelaide on the 5th and 6th of October.

How to register:

Access the registration survey online via this website information page here.
You can also contact Elyse Lloyd, Project Officer The Plug-in directly on 08 8232 0422 or via email: connect@theplugin.com.au


Thank you for your interest!
Your contribution is raising the voices of older Australians and supporting the important work of COTA SA!
SFL PRESENTATION: Intercultural group - Cooinda Neighborhood Centre
It was a great pleasure to meet a group of women from a variety of cultural backgrounds at Cooinda Neighborhood Centre and introduce them to Strength for Life. There was much interest and enthusiasm from the women on the day! Thank you to Karine Richards from Sonder and Suscha Benson Intercultural Officer at The City of Marion for helping to organise this session, as well as May, the facilitator of the women's group, for her warm welcome.
COTA SA looks forward to continuing to work with Sonder and the City of Marion as we stive to make Strength for Life more accessible and culturally responsive to our culturally and linguistically diverse communities.
For more information about Strength for Life, click here.


---
ACTIVE AGEING WEEK: 3-9 OCTOBER
10 free assessments up for grabs!
To celebrate Active Ageing Week, COTA SA will reimburse the first 10 people the cost of their assessment, when they complete their assessment between 3-9 October!
What a great reason to get started or to be re-assessed.
To find you r nearest Strength for Life Provider site click here.
INTERNATIONAL DAY OF OLDER PERSONS
We are excited to celebrate the UN International Day of Older Persons this week with our event Ageing: It's time to rewrite the rules, on Friday 30 September.
Although our event is now at capacity, there is still an opportunity for older South Australians to participate in an online survey to share your experiences of ageing.
We would love to hear about the diverse views and experiences of living longer lives in South Australia, to help us shape the overall program for our event and inform our policy and advocacy into the future.
END OF LIFE WELLNESS AND CARE EXPO
Come and say hi to us at the COTA SA table at the Healthy Cities Onkaparinga End of Life Wellness and Care Expo. Hear more about Rainbow Horizons our inclusive end of life project in partnership with Office for Ageing Well SA Health. Find answers to the questions you're afraid to ask. (Note the Expo has been deferred from 22 September).
WHEN: Wednesday 19 October, 2 - 6pm
WHERE: Christie Downs Community House, Morton Road, Christie Downs
BOOKINGS ESSENTIAL: Find out more and register.
---
RAINBOW HUB MONTHLY LUNCH

A monthly lunch for members of the LGBTI community aged 50+
DATE: Thursday 27 October; 24 November - Noon - 1.30pm
LOCATION: Treasury 1860, 144 King William Street, Adelaide
BOOKINGS ESSENTIAL: By the week before email events@cotasa.org.au or call 08 8232 0422. Check our Facebook page for updates if the COVID-19 situation changes.
---
SATURDAY AFTERNOON SESSIONS AT THE COLONEL LIGHT

A monthly session for LGBTIQ+ people of all ages. Tullula Bright and staff serve coffee, cake, mocktails and cocktails for purchase.
WHEN: Saturday 15 October, 3 - 5pm
WHERE: Colonel Light Hotel, 141 Currie St, Adelaide
BOOKINGS: Optional - email events@cotasa.org.au or call 08 8232 0422.
---
SILVER RAINBOW TRAINING & CONSULTING

Silver Rainbow LGBTI diversity and inclusion training is delivered through the COTA SA Rainbow Hub. The training is available both face to face and online, and provides informative and engaging LGBTI aged care awareness for assessment teams, allied health services and other aged care stakeholders.

For more information, including our consulting services, see Silver Rainbow • COTA SA or sign up for the Silver Rainbow Community of Practice newsletter at Silver Rainbow newsletter • COTA SA
---
JOIN COTA SA AT ADELAIDE PRIDE MARCH

For the first time COTA SA will have a presence with our Rainbow Hub banner at the march this year and we would love to see staff, families, supporters, volunteers, members and others join in – whether you identify as LGBTI+ or not.


WEAR: A black shirt with a scarf coloured from the Rainbow
WHEN: Saturday 5 November , 5.30pm for 6.30pm
WHERE: Wauwi / Light Square, marching to Tarntanyangga / Victoria Square via Morphett and Gouger Streets. See the map of the route. More information the Pride Adelaide website
BOOKINGS: events@cotasa.org.au or call 08 8232 0422
---
STATE THEATRE OFFER
The Normal Heart by Larry Kramer, the Tony Award winning play about the AIDS epidemic in 1980s New York, premieres for the first time in Adelaide, 30 Sep – 15 Oct. This thrilling, passionate and powerful drama is directed by Dean Bryant (Fun Home) and stars a magnificent ensemble cast led by Artistic Director Mitchell Butel and Ainsley Melham (Adelaide Festival's Watershed).
Thanks to our friends at State Theatre Company South Australia, we're offering a huge $20 off when you select 'Adult' tickets to any performance, using the code HEART20 at checkout!
Click here to book now.
OUR LATEST INFORMATION SHEETS ARE NOW ONLINE
We know navigating aged care can be a challenge, that's why we created resources to help. We have recently added to our suite of information sheets on our website to better prepare you in navigating My Aged Care and accessing other aged care support services.


These new information sheets cover:
Information Sheet #5 - Alternative Resources Outside My Aged Care
Information Sheet #6 - Carers in Country SA
Information Sheet #7 - Coming Home From Hospital or Rehabilitation
COTA VISITORS HELP TO EASE LONELINESS
*Jean asked us for a volunteer visitor as she was feeling lonely, and then contacted us later to say "I have just had my second visit with *Sally - I don't understand how you were led to provide this glorious lady to assist me in living out my remaining years. We get on like bread and butter! A remarkable person indeed. My life now revolves around Thursday mornings, I hope that I never lose the excitement she brings with her visits also the achievements we are making in our preparations for my countdown to moving houses. I have never laughed so much for many years!

Your program is a blessing for older folks like me. I am indeed in your debt, again, thanks with all of my heart."
If you have an hour a week or fortnight to spare and would like to ease an older person's feelings of loneliness, join COTA Visitors and the national Community Visitors Scheme. We are in need of volunteers all over Adelaide.
For more information and to apply click here or call 08 8232 0422.
*Names have been changed for privacy. Stock image shown.

VALE Laurence (Laurie) Lewis AM

COTA SA is saddened to announce the passing of longstanding Policy Council member Laurence Lewis AM. Laurie joined the Policy Council in September 2012, and was an outstanding contributor to the organisation until his retirement in November 2021.
We extend our deepest condolences to Laurie's family at this extremely sad time.

CCTV CONSULTATION
How do you feel about CCTV and other surveillance and monitoring technology in aged care?


The SA Government's Office for Ageing Well is seeking your views about surveillance and monitoring technologies in residential aged care facilities. This is an important way you can have your views heard to inform a report to the Minister for Health and Wellbeing.
The consultation is open until 16 October 2022.
Find more information here: Technology in Aged Care | YourSAy


COTA SA will also be making a submission on this important topic. If you would like to share your views with us, we would love to hear from you. Reach us on 08 8232 0422, 1800 182 324 (Country Callers) or at cotasa@cotasa.org.au.
ACTIVE AGEING WEEK - FREE ACTIVITIES
Active Ageing Week – a celebration promoting positive ageing. From 3 to 9 October you can participate in a range of FREE public events, organised by #RetireActiveSA! Get ready for guided walks, bike rides, card games, presentations and more!
To peruse their event timetable and register your attendance, click here or call (08) 8211 9711.
17 DAY NEW ZEALAND SUMMER HOLIDAY
Touring New Zealand visiting both south and north islands with Grand Pacific Tours - one of New Zealand's most experienced and respected tour operators. COTA Holidays are proud to offer this absolute best value New Zealand holiday at an unbelievable price with savings of over $1,475 off any comparable New Zealand holiday package.


Included in this amazing package:
• Return airfares from Adelaide to New Zealand
• Meet-and-greet on arrival
• 16 nights of excellent accommodation
• 5 x 2 night stays
• Hotel porterage
• TranzAlpine Rail journey
• 4 cruises
• All touring, sightseeing, accommodation and attractions included.

3rd February and 3rd March 2023 departures. $6,089 pp twin share, from Adelaide. Return transfers included from your home to Adelaide Airport. Interstate connections available. Includes $986 of value per couple and a stylish Grand Pacific Tour jacket! 16 cooked breakfasts and 12 dinners included.
CALL NOW to find out more and reserve your place 1300 896 282
HAVE YOUR SAY ABOUT AGED CARE REFORM
If you are interested or impacted by aged care reform, the Australian Government Department of Health and Aged Care is seeking your feedback through a survey.

Your input is important to help shape the implementation of aged care reforms.
The survey will take approximately under 10 minutes to complete and closes on 7 October 2022.
If you have any questions or feedback regarding the survey, please contact the Aged Care Change Management Office by email here.
The Southern Yorke Peninsula will be holding an:

Ageing Well Forum
Yorketown Progress Hall
Thursday 29 September
10:30am – 3:00pm.

Information from a large range of providers of aged care related groups and service providers will be available. For further information please call the SYP Community Hub on 8852 1820.
FATAL FIVE - SEATBELTS
A seatbelt is one of the primary safety features of your vehicle and will substantially reduce the risk of serious injury or death in a crash if worn correctly. This is even more important as we age as crashes can impact our bodies more substantially.
The main functions of a seatbelt are to:
cause the occupant to decelerate at the same rate as the vehicle

spread the force of the impact over the stronger parts of the body (chest and pelvic area)

prevent the occupant colliding with the interior or windscreen of the vehicle

reduce the risk of being thrown from the vehicle

slow the speed of the occupant so they impact safely with the airbag.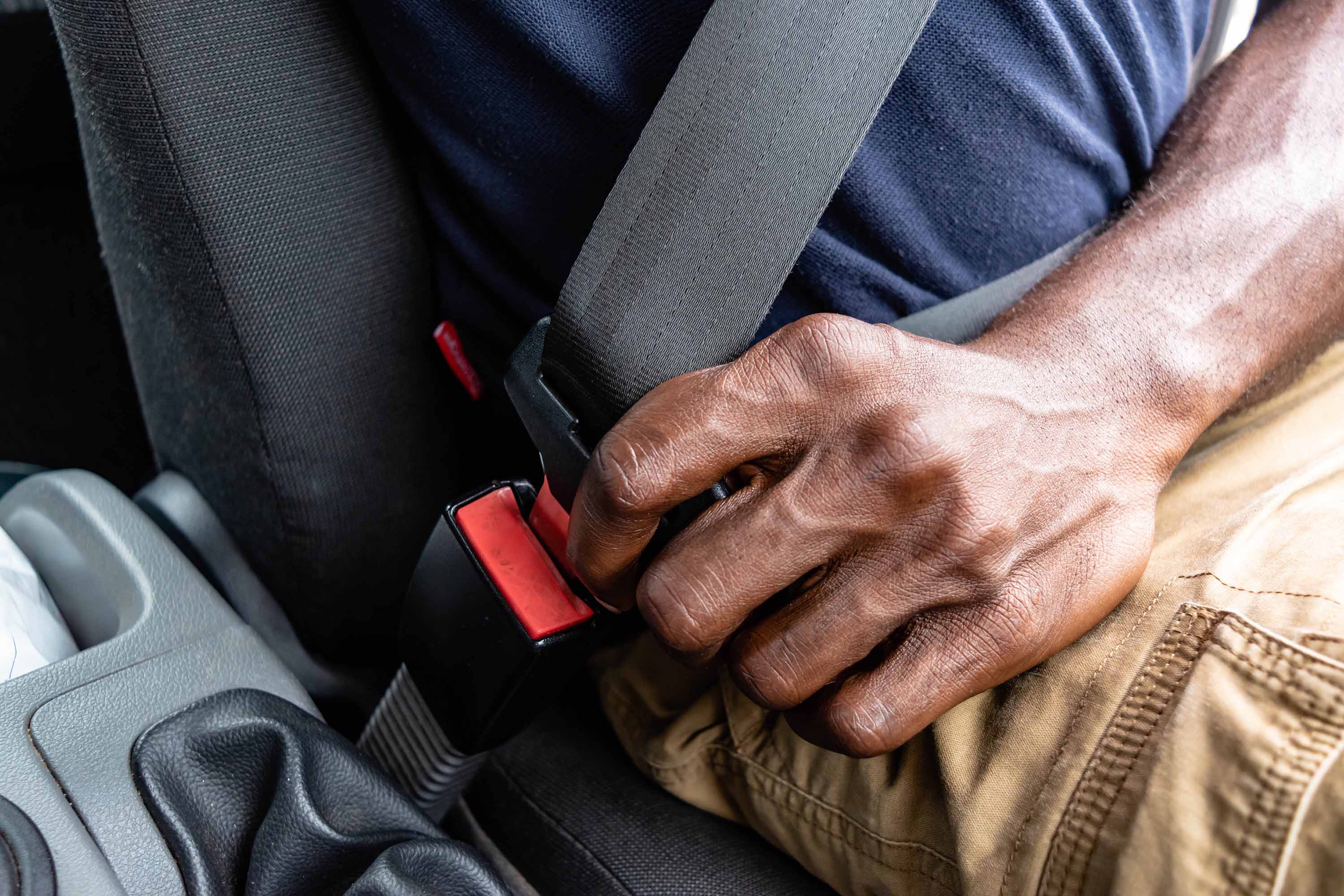 A seatbelt is worn correctly if:
the sash part of the seatbelt sits flat on the shoulder without touching the face or neck
the lap part of the seatbelt crosses low over the hips
the seatbelt is not twisted.
NEVER put the sash part under your arm – this will cause major injury in a crash!
All persons must wear a seatbelt unless they have an exemption and they are carrying it with them. It is the driver's responsibility to ensure that all passengers in the vehicle are correctly wearing an approved seatbelt or child restraint. Penalties apply to drivers and passengers not wearing seatbelts.
For more information on SAPOL's Road Safety Centre programs and resources visit www.police.sa.gov.au/road-safety
Exhibition on Screen presents Hopper.
WHERE: The Capri Theatre, Goodwood
WHEN: Sunday 30 October, 4.00pm - 5.30pm
Hopper's work is the most recognisable art in America – popular, praised, and mysterious–
This new film takes a deep look into Hopper's art, his life, and his relationships and explores the enigmatic personality behind the brush…



Tickets only $20 at
capri.org.au
or phone 8272 1177
The first two callers to ring COTA SA on 8232 0422 will win a double pass!
LET US KNOW HOW WE ARE DOING...
At COTA SA we always welcome your feedback so we can improve our services to you.
If there's something you'd like us to know, please tell us using the button below.
COTA SA acknowledges the Kaurna people of the Adelaide Plains as the traditional custodians of the land our headquarters occupy. We also acknowledge all Aboriginal nations throughout South Australia. We honour Aboriginal peoples' continuing connection to Country and recognise that their sovereignty was never ceded. We pay our respects to Elders past, present and emerging and extend that respect to all Aboriginal people.
POSTAL ADDRESS
PO BOX 7024, Hutt Street SA 5000
STREET ADDRESS
Kaurna Country Level 1/85 Hutt St, Adelaide SA 5000
www.cotasa.org.au
ABN 28 426 218 58