COTA SA E-NEWSLETTER
8 NOVEMBER 2022
From Miranda Starke, Acting Chief Executive


The COTA SA Team has connected with thousands of older South Australians in recent weeks and our office is buzzing with your stories, feedback and great ideas. You may have talked to us at the Ageing and Disability Expo, seen us at the Festival of Ageing in Hahndorf, walked alongside us at the Pride March last weekend, or responded to The Plug-in's survey about your convenience shopping habits.
Of course, connecting and listening is what we do every day and since the last e-news, our team has answered around 400 enquiries through our Reception, supported 80 people to navigate the aged care system and helped our Strength for Life providers improve the strength and balance of 5,000+ older South Australians each week. We're looking forward to our AGM on Monday 14 November where we'll share highlights and achievements from the past year with our supporters, and hear from guest speaker, Health Minister Chris Picton MP (a limited number of places still remain – please call for details).
When it comes to Policy and Advocacy, lately we've contributed to conversations on topics including the cost of living, COVID-19, Adult Safeguarding, Cooercive Control and homelessness. For some years now COTA SA has worked to highlight the concerning trend that older women are the fasting growing cohort of South Australians at risk of, or experiencing, homelessness. We were delighted to be invited by Human Services Minister, Nat Cook, to be part of the Older Women's Housing Insecurity Taskforce, which will also include older women with lived experience. I attended the inaugural meeting at the end of October and am hopeful that this important issue will now receive the increased attention and government resources it deserves. While COTA SA is certainly not the only organisation advocating for change in this space, we can be proud that COTA SA is succeeding in its goal to raise the voices of older people in our community so that ageing really can be a time of possibility, opportunity and influence.
COTA SA ANNUAL GENERAL MEETING 2022
You are invited to attend COTA SA's 2022 Annual General Meeting, and hear from our guest speaker the Hon Chris Picton MP, Minister for Health and Wellbeing.

DATE: Monday 14 November 2022
TIME: Registration from 1:30pm for start at 2:00pm sharp, concluding at 3:00pm. Light refreshments will be served.
WHERE: Parkview Room, Adelaide Pavilion, corner of South Terrace and Peacock Road, Adelaide
PARKING: Adelaide City Council parking is available on the grounds of the venue, subject to availability. Registered attendees will be provided with a Complimentary Parking Permit to display in your vehicle for the AGM.

BOOKINGS ESSENTIAL: RSVP to events@cotasa.org.au or contact COTA SA Reception on 08 8232 0422 by COB Thursday 10 November 2022.

DISABILITY, AGEING AND LIFESTYLE EXPO
It was great to catch up so with many of you at this year's Disability, Ageing and Lifestyle Expo! The team will be out and about at more events before the end of the year — keep an eye on our website and social media to see if we'll be at an event near you!
HOW DO YOU SHOP AT CONVENIENCE SUPERMARKETS?
COTA SA's The Plug-in invites you to take part in our newest research project — exploring how older Australians use small supermarket shops.
We want to hear your thoughts about small supermarket stores like your local deli or corner shop, independent minimarts, and the petrol station store. What do you buy from these shops? What would you like to have available? Are there any ways that you would like to see these options improved?
If you are aged 50 or older, we want to hear from you! We want to understand how older Australians use these types of small supermarket shops so that they can be better designed with the types of products that you need.
Why take part?

The Plug-in is undertaking this research on behalf of a leading retirement living and aged care provider. They want to understand the needs of residents, staff and nearby community in regard to small retail options to ensure they provide the best possible solutions to support older Australians to live their best life! This project will inform the future directions for new community developments and what amenities should be available. Your contribution will make a difference to the lives of older Australians.
For further information please contact The Plug-in on (08) 8224 5526 or email connect@theplugin.com.au
FLEURIEU NEIGHBOURHOOD NETWORK

STROLLIN' ON THE RIVER — A NEW SLOW WALKING GROUP
Fleurieu Neighborhood Network has started a slow walking group 'Strollin" on the River' aimed at people who love the camaraderie of a walking group but maintain a slower walking pace.
Fleurieu Network, Manager, Jill Mitchell says, "The group leaves the Goolwa Regatta Yacht Club car park every Wednesday at 10.30 and walks along the river path. The yacht club is a beautiful spot and a wonderful back drop for a chat and a cuppa on return".
"We are so lucky to be able to use this wonderful facility. The group has been very well received with participants saying they really enjoy the walks. We even had a participant posting a message on Facebook saying, "We attended today and loved loved loved the group". Walking aids and assistance dogs are welcome.
There has been strong interest in starting a group in other locations, which Fleurieu Network will start in the new year.
WHEN: Every Wednesday, 10.30am
WHERE: Goolwa Regatta Yacht Club
BOOK CLUB — WITH A DIFFERENCE
Fleurieu Neighbourhood Network's new book club makes it possible for everyone, no matter their preferred way of accessing books, to enjoy the chosen book as they are available in many formats including print, large print, eprint, eAudio and CD.
The next book is 'Where the crawdads sing' — a murder mystery novel that has been made into a film. People who have already read the book have claimed they didn't know who did it until the last page. No matter how you access the story, get reading and join the discussion.
WHEN: 29 November, 10am
WHERE: Victor Harbor Library, Community Room.
For more information email events@cotasa.org.au or call 08 8224 5582.
The fantastic Strength for Life group at BodySmith Fitness have just learned how to hula!
Contact 0401 118 962 if you are looking for Strength for Life in Christies Beach.
A TRIP TO THE SHRI GANESHA TEMPLE
COTA SA's Strength for Life Program was delighted to visit the Shri Ganesha temple in Oaklands Park where a meeting took place with Madhava Bhat, President of the Hindu Society. We explored ways that Strength for Life can be promoted to the Hindu community in the Marion area. It was wonderful to have a short tour of the temple and to discuss a variety of ways that COTA SA can work with the Hindu community to promote this great program and we look forward to future collaboration!
---
STRENGTH FOR LIFE VISITS THE UKRANIAN COMMUNITY
Ukrainian Social Services extended a warm welcome to COTA SA's Strength for Life Program and a presentation was delivered to a seniors' group at their monthly meeting In Hindmarsh. Many thanks to Maria Dnistrjanski, CHSP Manager for hosting this session and to all the community who expressed their love of their country by showcasing the map of Ukraine and explaining the letters of the Ukrainian alphabet. Our thoughts are with them during this very difficult time.
---
It was a great pleasure to meet Nurhayati Mohd Rahim and Filzah Rahmat, Community Liaison Officers from the Islamic Society of SA at the Masjid Omar Bin AlKhattab (The Parkholme Mosque) recently.

Together we discussed the Strength for Life Program and explored ways we could raise awareness about the many benefits of this program and work together to try to make Strength for Life more accessible to those who would like to participate! Thank you for your warm welcome Filzah and Nurhayati!
To find our more about Strength for Life and get involved, please click here.

RAINBOW HUB MONTHLY LUNCH

A monthly lunch for members of the LGBTI community aged 50+
WHEN: Noon – 1.30pm Thursday 24 November, 29 December and 19 January
WHERE: Treasury 1860, 144 King William Street, Adelaide
BOOKINGS ESSENTIAL: By the week before, email events@cotasa.org.au or call 08 8232 0422.
---
RAINBOW HUB WRITING GROUP

LGBTI+ people of all ages are welcome to participate. More info here.
WHEN: 2 – 4pm Saturday 12 November
BOOKINGS ESSENTIAL: Email events@cotasa.org.au or call 08 8232 0422
---
SILVER RAINBOW TRAINING
Silver Rainbow LGBTI diversity and inclusion training is delivered through the COTA SA Rainbow Hub. The training is available both face to face and online and provides informative and engaging LGBTI aged care awareness for assessment teams, allied health services and other aged care stakeholders.
For more information, including our consulting services, visit Silver Rainbow • COTA SA or sign up for the Silver Rainbow Community of Practice newsletter at Silver Rainbow newsletter • COTA SA
Anthony van Ballegooij, Ageing and Aged Care Coordinator from LGBTIQ+ Health Australia who manages the Silver Rainbow program nationally, visited Adelaide for the Aged and Community Care Providers Association conference and took the opportunity to catch up with Jackie Wurm, COTA SA Rainbow Hub Project Officer.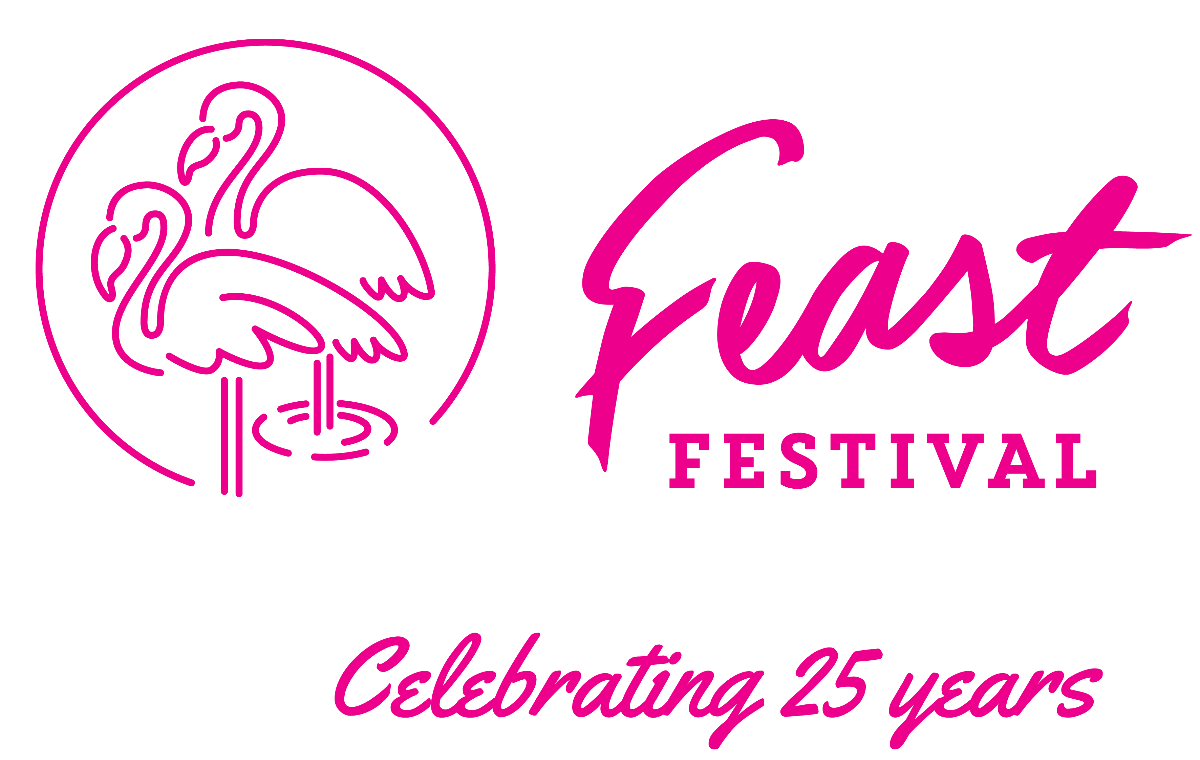 FEAST FESTIVAL

With the FEAST Festival continuing throughout November we encourage readers to search the FEAST Directory to view the wealth of offerings available.
PRIDE MARCH
COTA SA's Rainbow Hub was delighted to join in the Adelaide Pride March for the first time with our banner. More than 60 groups participated. A big thanks to everyone who turned out to walk alongside us.
Visit our Rainbow Hub Facebook page for more photos.
IN REGIONAL SOUTH AUSTRALIA
Don't struggle to understand My Aged Care alone, whether it is for you or a loved one. The system can be overwhelming and confusing but don't give up... you might be missing out on services that could improve your quality of life or assist you in staying in your own home longer.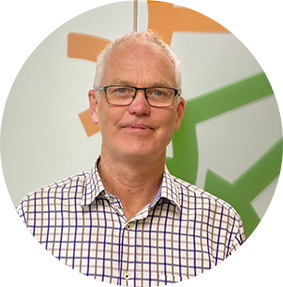 John Moran is here to help and can guide you through getting started with My Aged Care and other aged care support services, which might be available to you. John helps people living in regional South Australia over the phone, and other members of our Let's Talk Aged Care team can assist those living in Metropolitan SA.
Call today on free call 1800 182 324 and visit our website for useful information and resources.
Seven-Day Rail Holiday
Darwin to Adelaide
Darwin * Katherine * Alice Springs * Coober Pedy * Adelaide

Travel aboard the longer Ghan Expedition train journey with an extra day on board, a full day in Coober Pedy and a longer visit to Alice Springs.
A three-night stay in Darwin with a choice of sightseeing activities is also included.
Tour highlights include a Top End sunset on a scenic cruise, Darwin sightseeing tour, visit to Kakadu or Litchfield National Parks, stunning outback landscapes on the Ghan train, a cruise along the picturesque Nitmiluk Gorge in Katherine, the unique Red Centre town of Alice Spring, the opal mining town of Coober Pedy and relaxing in your own private Gold Cabin.



2023 Departures: 30 April, 4 June, 7 June, 2 July, 30 July, 6 September, 1 October.
From $6,359pp twin share, from Adelaide.
From $6,519pp twin share, from Brisbane, Melbourne, Perth, Sydney and Hobart.
Single supplement available.
Prices include flights from your selected city to connect with your holiday as required and are based on Advance Purchase rates, subject to availability at the time of booking.

Call now to find out more and reserve your place 1300 896 282
FATAL FIVE
The five fatal causes of road trauma on South Australian roads are:
Drink and drug driving
Alcohol and drugs reduce your ability to drive safely. Some common effects are slow reaction time, poor judgement, impaired vision and hearing, poor physical coordination and over-confidence.
Speeding
The speed of a vehicle affects the risk of a crash happening and the severity of injuries likely to be sustained in a crash. Research shows that even a small change in speed can make a big difference in road trauma.
Distraction
Mobile phones and other personal electronic devices are major sources of distraction. Research indicates that the use of a hands-free kit only reduces the level of physical and visual distraction to the driver but cognitive distraction remains high. You are four times more likely to be involved in a crash while using a mobile phone, even if it's hands-free.
Seatbelts
A seatbelt is one of the primary safety features of your motor vehicle and if worn correctly, will substantially reduce the risk of serious injury or death in a crash. In a crash, a person who is not restrained will continue to travel forward at the pre-impact speed until something stops them. This could be the steering wheel, dashboard or windscreen.
Dangerous road users
Dangerous road users put everyone at risk and include those people who have a blatant disregard for the road rules. Breaking any road rule can result in a serious crash.
For more information about SAPOL's Road Safety Centre programs and resources, please visit www.police.sa.gov.au/road-safety
CHRISTMAS LUNCH AT THE COMMUNITY CONNECTIONS CAFE
WHEN: Wed 14 December, 10.30am – 1pm
WHERE: Community Connections Cafe, Memorial Community Oval, Cnr Darley and Lower North East Roads
BOOKINGS: Call 8366 9222
BE VIGILANT — HOW TO SPOT A SCAM
This week is Scams Awareness Week and we encourage you to learn how to identify scams and take the time to check whether an offer or contact is genuine before you act on it.
With scammers continually developing new and sophisticated ways to catch people out, we must improve our vigilance in checking for those little clues that can alert us to scams.
Scams cost Australian consumers, businesses and the economy hundreds of millions of dollars each year and cause serious emotional harm to victims and their families.
More information at Scam Watch — Government of South Australia
TOP TIPS FOR AVOIDING SCAMS
Stop
Take your time before giving money or personal information to anyone. Scammers will offer to help you or ask you to verify who you are. They will pretend to be from organisations you know and trust like a business you deal with, police, government or fraud service.
Think
Ask yourself could the message or call be fake? Never click a link in a message and ask a trusted friend or family member what they would do. Only contact businesses or government using contact information from their official website or through their secure apps. If you're not sure say no, hang up or delete.
Protect
Act quickly if something feels wrong. Contact your bank immediately if you lose money or personal information or if you notice some unusual activity on you cards or accounts. Seek help from organisations like IDCARE and report online crime to ReportCyber. Help others by reporting scams to Scamwatch.
How to protect yourself today:
Make your accounts as safe as your home. Set up extra steps on your accounts to stop people getting in.
Add more steps to show who you are when you log into your online services and apps. This is called Multi Factor Authentication. This could be a code sent to your phone, a token or secret question. Your face or fingerprint or voice can also be the key to let you into your accounts.
Ask your banks and service providers how to add more checks so no one can pretend to be you. And don't forget to tell them if you have been in a data breach.
DOCUMENTARY — UNDER COVER
The Haven Mount Barker is proud to present a screening of Under Cover — a feature documentary narrated by Margot Robbie and sharing the lives of an eclectic group of women throughout Australia.
UNDER COVER shines a light on a devastating reality — women over 50 being the fastest growing cohort experiencing homelessness in Australia.
These moving but optimistic portraits reveal the struggles these women face, and lay bare the flaws in our society, as well as our economic fragility in the modern world.
WHEN: Sunday 27 November, 2.30pm

WHERE: Wallis Cinema Mount Barker, 17 Adelaide Road, Mount Barker
COST: $5
BOOKINGS: Click here
LET US KNOW HOW WE ARE DOING...
At COTA SA we always welcome your feedback so we can improve our services to you. If there's something you'd like us to know, please tell us using the button below.
COTA SA acknowledges the Kaurna people of the Adelaide Plains as the traditional custodians of the land our headquarters occupy. We also acknowledge all Aboriginal nations throughout South Australia. We honour Aboriginal peoples' continuing connection to Country and recognise that their sovereignty was never ceded. We pay our respects to Elders past, present and emerging and extend that respect to all Aboriginal people.
POSTAL ADDRESS
PO BOX 7024, Hutt Street SA 5000
STREET ADDRESS
Kaurna Country Level 1/85 Hutt St, Adelaide SA 5000
www.cotasa.org.au
ABN 28 426 218 58